EDC today released a lot more details on their new campgrounds, including a map (see below)! If you want all the details you can see them at the official Camp EDC webste, but here were some of the highlights we are looking forward to:
The setup sort of reminds me of a Bonnnaroo like experience with camping all around, and a central meeting location with activities and places to hang out. I really think this is going to make EDC an even better and more immersive experience than in years past.


Surprisingly it looks like RV camping is potentially the furthest from the EDC entrance, which is the opposite of how most festivals do it


Between Go Karts and a roller rink the campgrounds should be a blast....given you have energy from the night before. Curious how busy these things will be by Sunday when everyone is spent


Not sure if the map is to scale but I am curious to see if the different tent areas are as big or small as they claim. It seems like the real fun areas will be the RV camping and the Amethyst / Citrine areas
As we mentioned, if you want all the details on EDC camping visit the official site or we have a full article on EDC camping. As more details emerge we will be sure to keep you posted!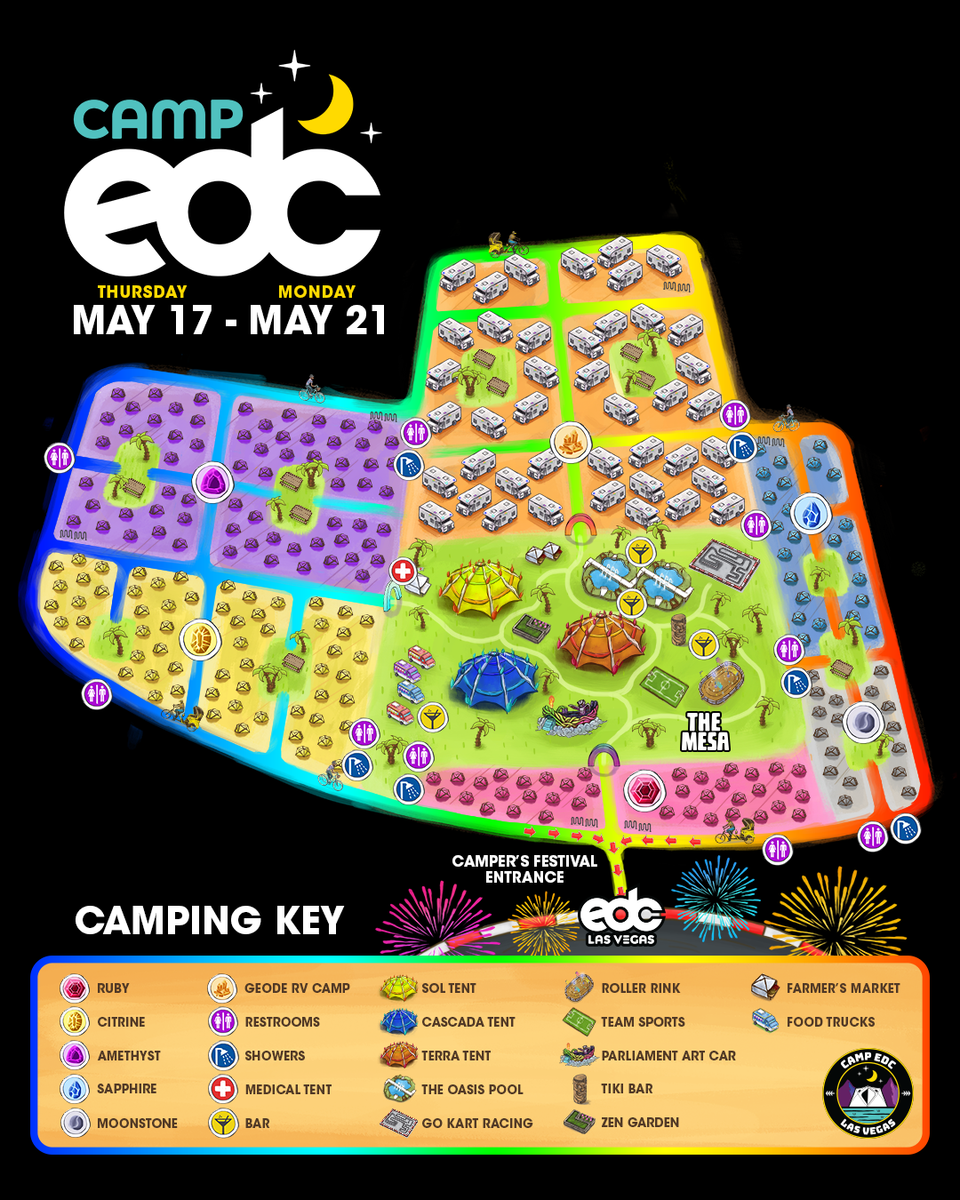 Other Recent EDC News