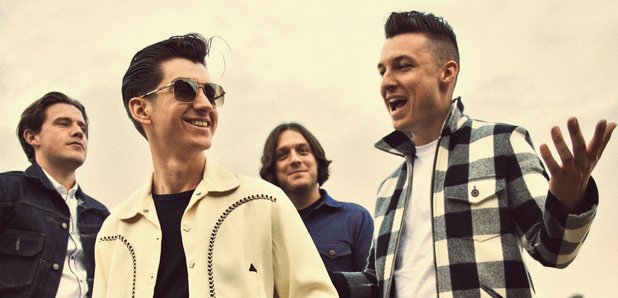 Add this to the growing list of reasons I am excited for Lollapalooza 2018 in Chicago. Jack White already appears extremely likely for Lollapalooza 2018 based on his tour dates, and we can now also add Arcitc Moneys to that list as well. Today the band released a slew of tour dates, all of which are festival dates. Here is the complete list:
2 June - Primavera Sound, Barcelona
8 June - Best Kept Secret, Netherlands
14-17 June - Firefly Festival, US
22-24 June - Southside Festival, Germany
22-24 June - Hurricane Festival. Germany
1 July - TRNSMT Festival, Glasgow
4 July - Open'er Festival, Poland
6 July - Rockwave Festival, Athens
8 July - Rock Werchter, Belgium
12 July - NOS Alive, Lisbon
13 July Mad Cool, Madrid
8 August Oya, Norway
9-11 August Way Out West Festival, Sweden
11 August Flow Festival, Finland
14 August Sziget Festival, Hungary
In case you were unaware Lollapalooza 2018 in Chicago is taking place from August 2nd to August 5th. As you an see from the dates above there is a large gap in the tour from July 13th to August 8th, likely for the band to play Lollapalooza and possibly Osheaga Festival in Montreal. Given they need to be back in Europe by August 8th we would expect Arctic Monkeys to be the Thursday headliners. The only current date the band has in America is at Firefly in June, which would make them a fantastic snag for Lollapalooza 2018, especially in a year where it seems every festival has the same headliners. We will see if this dream of mine comes to fruition in late March: the last few years Lollapalooza has released their lineup the final week (March 25th or 26th to be exact) of March, so we should know soon.
Other Recent Lollapalooza News