Welcome to our Osheaga Festival news & rumors page. Here you will find all the latest information on Osheaga Festival. Think of it like a blog dedicated just to bringing you all the latest, groundbreaking, earth shattering revelations on Osheaga Festival.
---
Posted at Aug. 7, 2017, 8:44 a.m.
Osheaga 2017 has come and gone and now it is time to begin planning for Osheaga 2018. If you are new to Osheaga I would first recommend checking out our Osheaga Guides & Articles section – this will get you fully prepped for Osheaga 2018. If you are just looking for Osheaga 2018 let's get to it. This article will go over presale,...
---
Posted at July 14, 2017, 5:05 p.m.
It's hard to believe but it is almost August and that means Osheaga! Today Osheaga has finally released their set times for the upcoming Montreal music festival. You can see the daily breakdown for each day of Osheaga below. Hopefully your dreams aren't crushed by days full of conflicts - here are the worst ones we see:
Run The Jewels vs. Lit...
---
Posted at April 24, 2017, 9:27 a.m.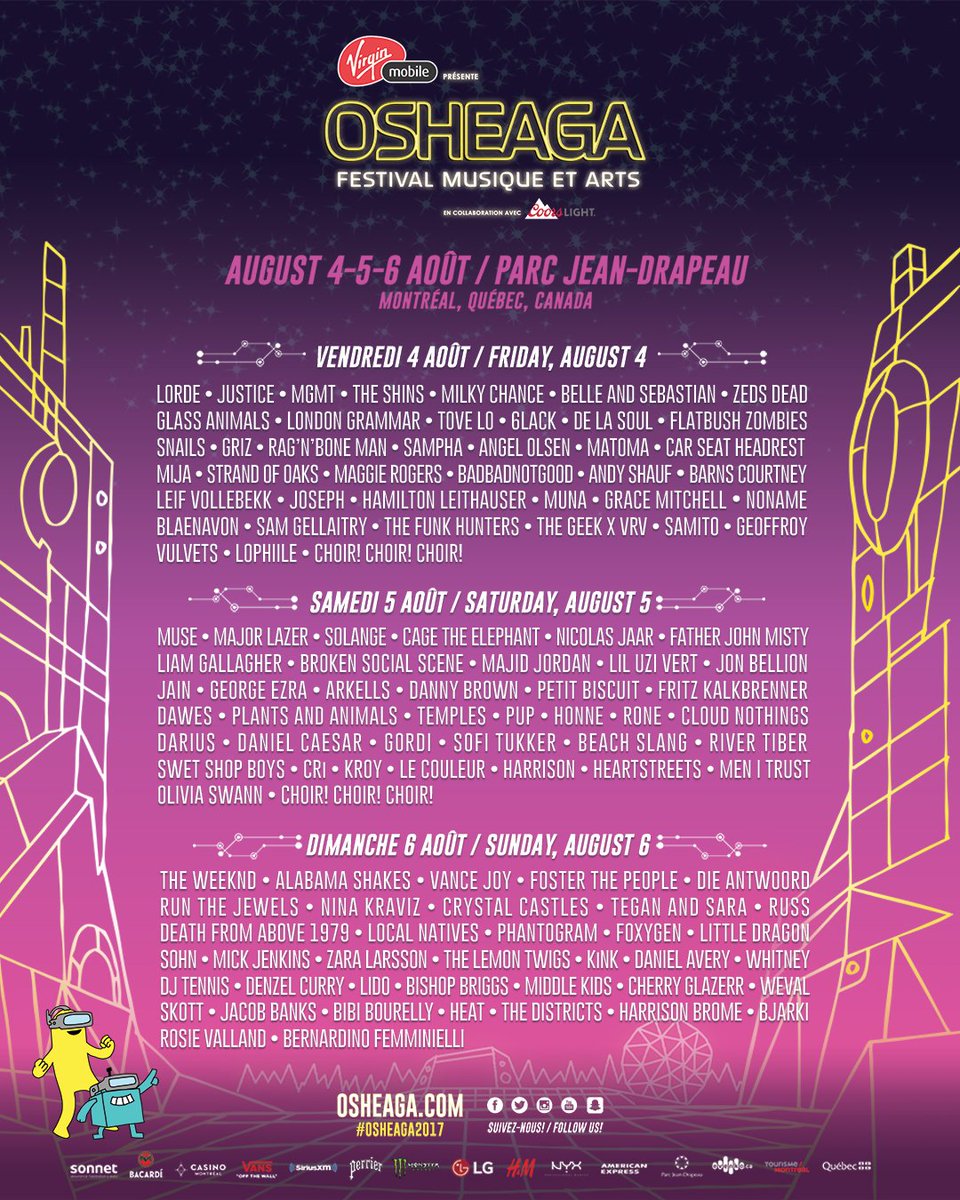 Today Osheaga released their daily lineups for the upcoming Osheaga 2017. You can see the full lineup breakdown on the poster above for this upcoming Osheaga. The lineup is fairly strong each day but I would personally say Sunday is the weak day of the festival. Friday is an awesome Osheaga day with some really great acts on the undercard (Sam...