Here you will find everything you need to get ready for Coachella 2018: a running list of Coachella 2018 lineup rumors/confirmations, information on the presale, when we expect a lineup announcement, info on booking a hotel and more. If you want to jump down to a section just click one of the links below.
Coachella Confirmations / Likely / Unlikely / Confirmed Out
This is a running list of artists for Coachella 2018. It will begin pretty bare as we are 11 months away from Coachella, but throughout the year I will fill this out and update it as we learn things about Coachella 2018.
Coachella 2018 Confirmed Artists
Beyonce - After dropping out in 2017 Beyonce will return as a headliner for Coachella 2018.
Coachella 2018 Likely Artists
Coachella 2018 Unlikely Artists
Paramore - Paramore has announced a cruise named Parahoy! that will run from April 6th to April 10th from Miami to the Bahamas. I would say this puts them as unlikely for Coachella given it's close proximity to Coachella. It's not impossible for Paramore to be there in 2018, but I would be surprised.
Coachella 2018 Artists Confirmed to be Out
All Coachella Headliners From 2016, 17: LCD Soundsystem, Guns N' Roses, Calvin Harris, Radiohead, Lady Gaga, Kendrick Lamar

Coachella 2018 Speculation
Below you will find all the speculation, rumors and news with artists circulating around for Coachella 2018. I begin with my Coachella 2018 headliner power rankings, where I give my official prediction for headliners as of the day I post this, as well as other artists who are rumored to be in the mix. After discussing the headliners I go into other big artists rumored for Coachella 2018 that aren't headliners.
Coachella 2018 Headliners Speculation
Sadly Coachella is over, but it's never too early to begin speculating on who will be headlining Coachella 2018. This year will mark the first time we know definitively one of the headliners as Beyonce will make good on her missed headlining spot from Coachella 2017. I would expect Beyonce to take the Saturday spot as she was schedule to do for Coachella 2017. Thus, we have two spots still available as Coachella 2018 headliners, so let's have some fun and guess at who it could be.
It should be noted I have no inside information at all about Coachella: these are educated guesses based on tour dates, the last time artists have played Coachella, appearances at other festivals and more. First I will give my official predictions for Coachella 2018, and then discuss some other people who are in the running.
Coachella 2018 Headliner Guess #1 - Nine Inch Nails
Yes I would admittedly love this, but I think Nine Inch Nails will be the Friday headliner. Why? First, there's always some sort of rock group at Coachella as a headliner. Coachella also loves booking the older bands in this Friday slot too: whether it is a reunion or a still current band, the trend lately is to be an older, rock group. Nine Inch Nails fits the bill pretty well and is a Goldenvoice darling. Nine Inch Nails will headline two Goldenvoice festivals in 2017: Panorama in NYC and FYF Fest in Los Angeles. Some may think they wouldn't put Nine Inch Nails in Coachella 2018 after playing FYF, which is so close to Indio, CA. I would tell them to look at Kendrick Lamar, who headlined FYF in 2016 and Coachella in 2017.
Coachella 2018 Headliner Guess #2 - Gorillaz
Again, I would be ecstatic. Gorillaz are doing a lot of festivals in 2017: Outside Lands, Life Is Beautiful, etc. Notably they are not doing any of the major Goldenvoice festivals such as Panorama, Coachella or FYF. I just can't see Gorillaz doing a round of festivals and not hit up Coachella. It reminds me of how Radiohead did a bunch of festivals in 2016 and Coachella got them at the tail end in 2017. Jack White was a similar situation a couple years ago. Gorillaz have headlined Coachella before, so I could see them doing it again at Coachella 2018.
Other Potential Coachella 2018 Headliners
So those are just my guesses, but there are plenty of other people in the running. Here are some other people who make sense for Coachella as a headliner in 2018.
Potential Coachella 2018 Headliner - Arcade Fire
Arcade Fire is a Coachella staple: they've headlined multiple times before and do have a new album coming out. It is reported they are doing a massive tour through April 2019, so it may make more sense to have them at Coachella 2019, but I would say they are definitely in the running for 2018.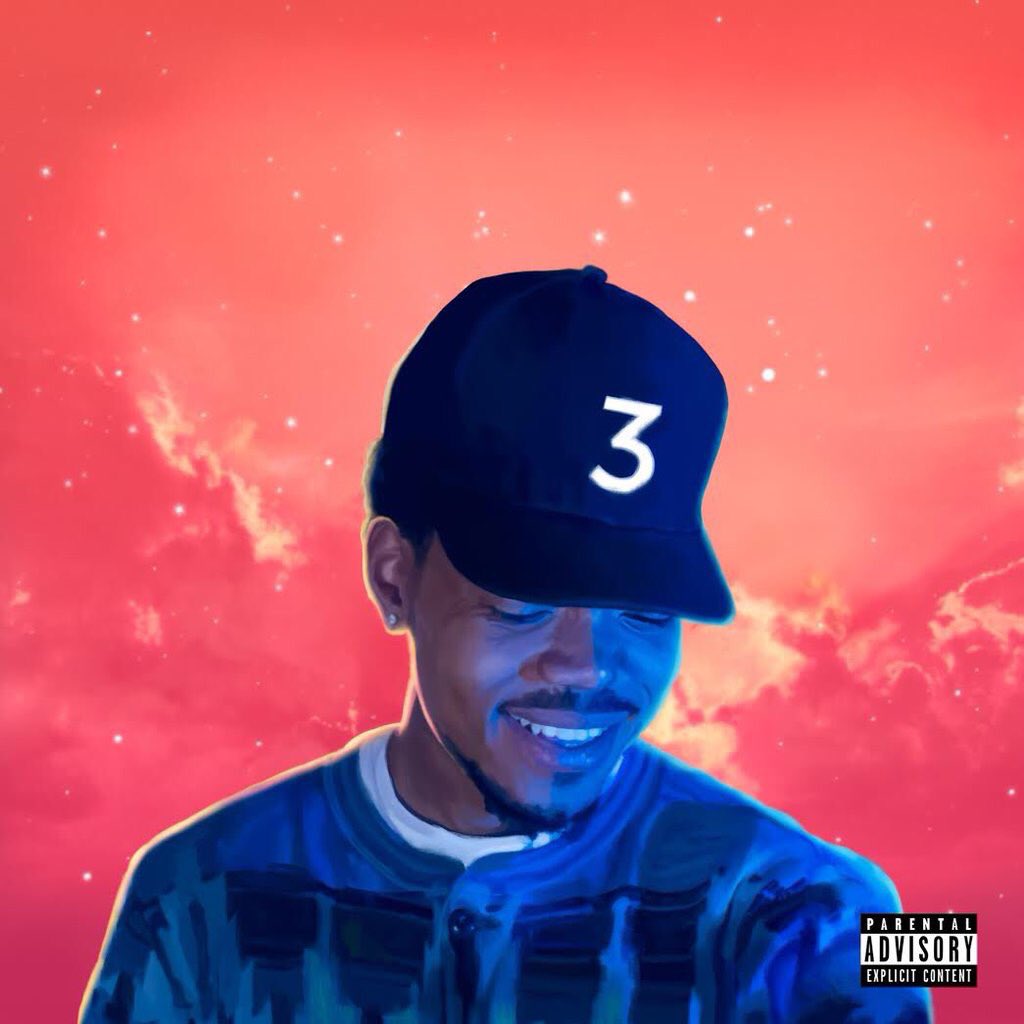 Potential Coachella 2018 Headliner - Chance The Rapper
Chance is on a hell of a run and I could easily see it continuing to Coachella 2018. Coachella missed out on him in 2017, when he is having potentially the best year of any artist, so they could rectify this in 2018 with having Chance headline. Chance has already headlined Life Is Beautiful and Lollapalooza, so Coachella could be next on the list.
Potential Coachella 2018 Headliner - Metallica
They are already on record that they'd love to headline Coachella one day, so I'd say they are definitely in the running for Coachella 2018. They did Outside Lands in 2017 and will be on the tail end of their current tour. Metallica is definitely in the running for Coachella 2018.
Potential Coachella 2018 Headliner - Depeche Mode
Goldenvoice loves bringing in the old band, and Depeche Mode seems like a classic Friday Coachella headliner. They are currently on a massive tour, so they will be sharp for 2018. This has sparse Main Stage crowd on Friday night written all over it. I don't think this is as likely as some ohter options personally, but I'd say they are in play for sure.
Potential Coachella 2018 Headliner - Swedish House Mafia
Personally I feel this is more likely an Ultra reunion given it's their 20th anniversary, but I have definitely seen SHM floated around as a possible Coachella headliner. They would definitely be big enough to garner a rare EDM headliner, so it would really come down to if they wanted to do it at Coachella 2018 or somewhere else. Coachella inarguably draws more EDM fans year after year so this would be a good play to that growing demographic as well.
Non-Headliner Coachella 2018 Speculation
The National
I will try to contain my fanboyism. I have been attending Coachella since 2015 and have been waiting for The National to be there. They recently have announced their first album in years and a full US and European tour. This tour will wrap up well before Coachella 2018, and puts them as a pretty likely contender for Coachella 2018. They haven't played the festival in years, will have new material and are a perfect act to fill into that Bon Iver subheadlining spot for 2017. Until I get actually information about them being there I can't put them in the 'likely' category at the top of the article, but I will be surprised if they aren't at Coachella 2018.
Lana Del Rey
I'm going to tread carefully here as her fans are notoriously sensitive. I will just say it wouldn't be my top choice, but we shall see. I know some people think she's a headliner at this point but I don't think she's quite there: she seems destined for that Lorde / Sia / Florence + The Machine act just before the headliner. I can't see them having both Beyonce and Lana Del Rey as a headliner. Anyways, recently Lana Del Rey released a song titled "Coachella - Woodstock in my mind", whichg the official Coachella retweeted on Twitter. This sent the rumor mill into a frenzy that she would be at Coachella 2018. Yes, we are all desperate for news as it is so long until Coachella next year, but it does make you suspcious. She hasn't been at Coachella since 2014 so she is definitely in the timeframe where she is due for a return.
When does the Coachella 2018 Lineup come out?
Probably the most anticipated day for any Coachella fan is when they finally release the damn lineup. Sadly the Coachella 2018 lineup is a long ways off. The table below shows the dates for the last decade+ when Coachella has released their lineup:
| | |
| --- | --- |
| Year | Day in January |
| 2005 | 31 |
| 2006 | 31 |
| 2007 | 22 |
| 2008 | 21 |
| 2009 | 30 |
| 2010 | 19 |
| 2011 | 18 |
| 2012 | 9 |
| 2013 | 24 |
| 2014 | 8 |
| 2015 | 6 |
| 2016 | 4 |
| 2017 | 3 |

As you can see it used to be late January and now it is early January for the Coachella lineup. My official prediction is we get the Coachella 2018 lineup on January 2nd, 2018. Do I have inside information? No I am just a guy with a computer looking at the same table above but it makes sense: Coachella usually releases it on a Tuesday and it has moved up its release date to early January.
When do Coachella 2018 tickets go on sale?
Typically Coachella will release the lineup and then passes will go on sale in a day or two. Thus you can also expect to be able to purchase passes for Coachella 2018 the first week of January.
Any tips for securing Coachella tickets during the sale?
Again we have a full article on getting Coachella 2018 tickets, which can be read here. Again for brevity I will provide the cliffnotes of that article:
Be on time: tickets usually go on sale at 10 am. Do Not show up at 10:05, show up at 9:50 and be ready to go
One the time hits you will enter a Coachella virtual waiting room that randomly lets people in and allows them to purchase Coachella 2018 passes
Use multiple devices and browsers: use your laptop, iPad, iPhone, and whatever else will connect to the Internet
Friends can buy passes so anyone in your squad going to Coachella with you should be trying to get passes
If you have a large group and one person gets through they can buy two passes as a time. However, once they purchase them they should go back into the waiting room. My fiancee always seems to get right back through to purchase more passes. One year she got through to purchase four times before I got through once!
Know what passes you want before hand (VIP vs. GA) as you have a limited amount of time to complete your transaction
In general I feel the difficulty of getting Coachella passes is a myth: every year I have wanted to go we get tickets. Follow the tips in the article above, be punctual, and you will be fine
Stay tuned for more updates - this is a running article so check back regularly for more updates as we learn more about who will be at Coachella 2018 and announcement on tickets are made.