Article Summary
I give my favorite and most disappointing sets from two weekends of Coachella this year
I rate everything about Coachella including the shuttle service, the food, the people and our overall experience
Overall Coachella 2017 was a fantastic experience and I cannot wait for Coachella 2018
Man, this sucks. This is always the worst time of the year when we are now a full year out from Coachella again. I'm not going to lie – I am a Coachella apologist and the festival is my favorite thing I do annually. Every year it's over I get the Coachella blues as I'm sad it's over. That said, Coachella 2017 will go down as my favorite I have ever been to; it was also the first year I attended both weekends of Coachella, making it all the better. I've decided to cope with my Coachella depression by writing a full review of the Coachella 2017 experience. I am going to go over my favorite sets and then review a bunch of different aspects of the festival. Hopefully I find this copacetic and it helps you decide if you want to attend Coachella 2018 or let's you reminisce with me. Anyways, let's get started with my favorite sets of Coachella 2017.

My Top 5 Coachella 2017 Sets
#5 - The XX (Weekend 1) – I'm definitely not the biggest XX fan, but I was blown away by their set. I watched it both weekends, making it one of my very few repeats of the weekend. That said, I did enjoy them more Weekend 1 when what appeared to be a genuine moment of nervousness and conquering of that fear by lead singer Romy Madley Croft was still somewhat heartwarming. Before singing "Performance" by herself she expressed how nervous she was and how she was hoping she wouldn't fuck it up; it seemed like a genuine moment for a band that has blown up. Then I saw the exact script during the second weekend of Coachella and I no longer believed it. Aside from this rant, The XX were phenomenal during their Coachella set and Jamie XX really stood out. They paced their set perfectly and ended strong with "On Hold".
#4 - Sampha (Weekend 2) – Sampha is going to be a star, I am fully convinced of this. I will not see him on the lower lines of Coachella again, and fully expect him to be a second liner and worst next time around. His show was absolutely packed and the whole tent went wild for "Reverse Faults" and "Blood On Me". He had great stage presence and the whole show was fantastic. I'm glad we went both weekends this year, because during the first weekend of Coachella I had opted for another show. I am really thankful we were able to catch Sampha during Coachella Weekend 2.
#3 – Bon Iver (Weekend 2) – Bon Iver was absolutely brilliant Coachella Weekend 2. I saw him both weekends, but was honestly too drunk to fully appreciate his set during Coachella Weekend 1. His second weekend performance was perfect: we got "Skinny Love", he had surprise guests from Sylvan Esso and Francis and the Lights, and had subtle political messages making his show more than just a concert. There's also something really cool about an artists who brings out artists lower than him on the bill to give them a chance to shine on the Coachella Main Stage opening up for the headliner. It was a beautiful show. Also, how do you resist those dance moves?
#2 – Hans Zimmer (Weekend 1) – Hans Zimmer was simply amazing Coachella Weekend 1. We had seen Future Islands just before Hans, so we had a front row spot. I don't even know what the best part of the show was – he played songs from Lion King, Pirates, Inception and the Dark Knight. He even had a surprise guest in Pharell Williams. Probably my favorite part was how Hans Zimmer, who is an absolute fucking genius, never made the spotlight about him: he praised performers throughout his band and never took credit for himself. It was really awesome to see someone so talented seem to take no credit for what was one of the most impressive Coachella appearances I have seen in my years of attending the festival.
#1 – Radiohead (Weekend 2) – OK, I can't talk about Radiohead rationally. Most people would probably put Hans Zimmer at #1, but I have to have Radiohead as my favorite set of Coachella. They are my favorite band at my favorite festival and it was my first time(s) seeing them. So no this isn't rational, but whatever at least I am being honest. That said, the Coachella Weekend 2 was phenomenal and featured no sound issues. Radiohead blessed us with "Reckoner", "Myxomatosis", "Fake Plastic Trees", "I Might Be Wrong" and "Pyramid Song". It was a perfect setlist for me and will go down as my favorite show I have seen at Coachella. We didn't get "Creep" like in Weekend 1, but I don't need it for it to be my top set of Coachella 2017. The video above is from Weekend 1 though as we were able to wiggle our way to the front row!
Honorable Mentions: Moderat, Tycho, Kaleo, Bastille and Father John Misty
Disappointing Coachella Sets
Lady Gaga – I actually do like Gaga and many of her songs are a guilty pleasure of mine but meh. Coming after Bon Iver, who had a genuinely emotional and profound performance, Gaga just seemed like a generic pop performance. It was fine, there was nothing particularly bad about it. I suppose I was just expecting something more memorable. I will always remember Sia's show at Coachella 2016 for being artistic and powerful. I expected Lady Gaga to come out with something similarly memorable, or make some sort of statement, but it really was just a generic pop performance. When did Lady Gaga become Britney Spears? I'm sure her fans loved it, but aside from the "Monsters" I don't think anyone was particularly blown away with the performance.
Car Seat Headrest – Definitely wasn't bad, but I probably had too high of expectations. Teens of Denial was my favorite album of 2016 so the band was actually my second most anticipated set of 2016. It was good, and I loved them coming out to "Fill in the Blank" and "Vincent" back to back. Sadly they had sound problems during "Drunk Drivers/Killer Whales" and I just thought their setlist was off. It's fine to use some new songs, but you should close out with one of your hits, especially when the new song requires the lead singer to fuck with his sound for the last two minutes of the set. Still a good set though and I am glad we went both weekends, just as I said I probably had too high of expectations.
Real Estate – Not the band's fault at all: I loved their set, they sounded great, and I loved that they played mostly their new record. My disappointment is at Coachella with shafting these guys with an abysmal timeslot that had them competing with Justice and between Lorde and King Kendrick. Real Estate would have been a perfect set for the mid-afternoon at Coachella on the Outdoor Stage. The Gobi tent was 1/3rd full at best for them at night because it was a terrible time slot given to the band by Coachella.
Coachella 2017 Review
Now I am going to go through several different aspects of Coachella and rate them. Some of these topics have full articles about how they work and our advice; this is just my 2017 review of everything.
Coachella 2017 Expansion: A+
As has been well documented, Coachella 2017 featured an expansion of the Empire Polo Grounds and 25,000 additional tickets sold. I think how you feel about the expansion comes down to what you do at Coachella and the type of music you go to. If you like a lot of EDM and hip-hop you will spend a lot of time at the Sahara tent which I read was and from my brief experience found to be a complete and utter clusterfuck. Someone is going to die of heat exhaustion in that God forsaken tent. I fully expect Coachella to eventually change this to a stage similar to Outdoor or the Coachella Main Stage, because it's just too packed. Coachella definitely skews young and the kids like the Sahara tent. Thus this expansion generally affected that area and thus complaints of overcrowding.
That said, as someone who generally does not enjoy EDM, I found the expansion to be absolutely glorious. The walk from the entrance to Coachella to the Gobi and Mojave tents was indeed longer by about 10 minutes, but that's the only downside I experienced. We had front rows for nearly any show we wanted this year at Outdoor, Gobi or Mojave with relative ease. Some shows in the tents were packed, but in general there was tons of room and walking between tents felt well less crowded with the expansion. Also, the Sonora tent is great for people looking for what Coachella used to be about with indie/punk bands coming up (not to mention some air conditioning). Personally I give two major thumbs up to the Coachella 2017 expansion.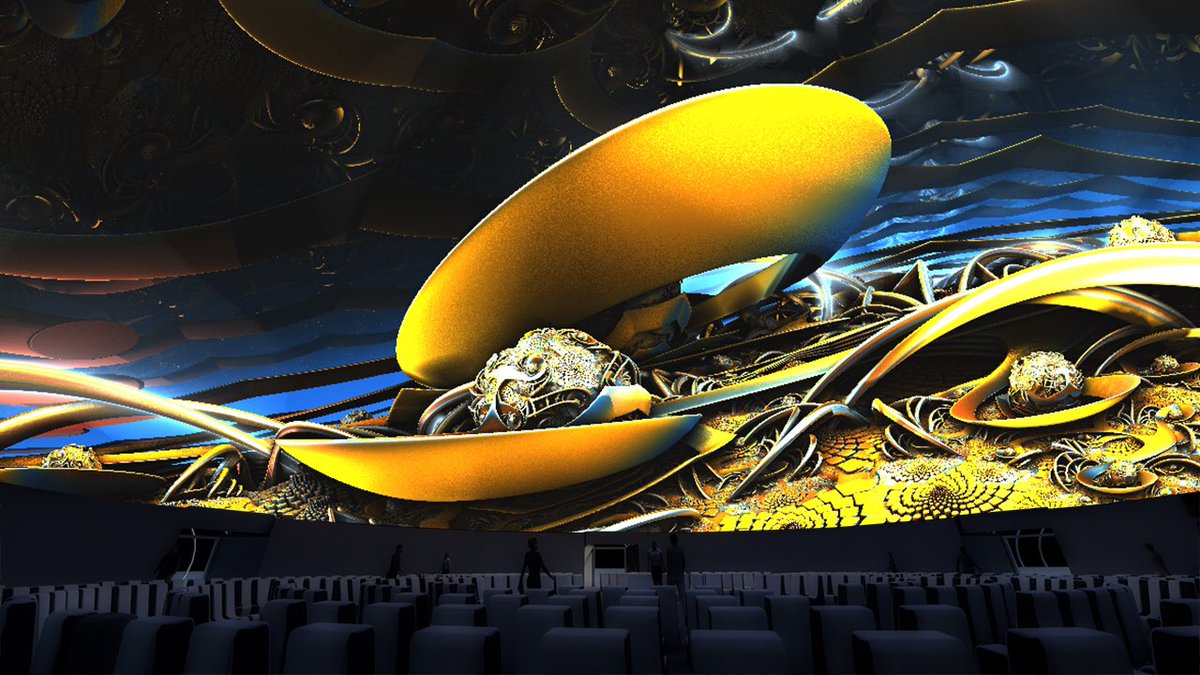 Coachella 2017 Antarctic Dome: B+
I did it twice: once during each weekend of Coachella. The first time I was blitzed out of my mind and had no idea what I had just witnessed. I expressed as much to the random person next to me who seemed equally bewildered. The second time I went to it I found it cooler as I could actually focus a bit more. It was basically an advanced planetarium with cool graphics and some awesome odes to Coachella's of years past. The show was 8 minutes long and provided a great break from the heat if you went during the day. Both times I went was at night so I went right in with no line; I did hear there was a bit of a line in the day but they would take hundreds of people at a time to the line was never too bad. Overall I don't think the Antarctic Dome was as mind blowing as everyone else, but it was a fun experience and it was awesome to see Coachella continue to add things outside of just the music to do during the festival.
Coachella Shuttle Service 2017: A-
I have said this multiple times on this website: in general the Coachella shuttle service is a well-oiled machine. We take it everyday from Palm Springs to Coachella, which is about a 45 minute ride. Here are my thoughts for the shuttle in 2017:
The only problems we experienced were Coachella Weekend 1 after Radiohead, which was a giant clusterfuck. We ended up waiting in line for over an hour and didn't get back to Palm Springs until near 4:00 a.m. We stayed for all of Radiohead, went to our locker to get our stuff, and walked to the shuttle. Don't do this: have your stuff with you and as soon as the headliner closes out Coachella go to the shuttle immediately. So it's partly our fault, but Coachella should also have more shuttles, especially for Palm Springs, which is their busiest stop
Aside from that incident we rode the shuttle 5 times, and 5 times we walked right onto the shuttle and were on our way within minutes.
As usual you can drink and do whatever you want on the Coachella shuttle so be sure to bring party enhancers with you
The staff on the buses and the people boarding you are generally positive, friendly and trying to make sure you have a good time
As usual I would never, ever, ever drive to Coachella: get a shuttle pass. It is well worth the $75 it cost us this year.
Coachella Food: B
We have already posted about our quest for good food at Coachella, which can be read here. Coachella Weekend 1 we just were drunk zombies consuming anything in our immediate area. This didn't go great and we ended up with a lot of bland, overrated food. Coachella Weekend 2 we regrouped and researched and had a much better experience. From lobster tacos to waffles on a stick we finally found the good food we were looking for at Coachella. I would say the food Coachella Weekend 1 was a C at best, but the second weekend was an A. Finally, big props to all you angels on the Coachella Reddit Page who recommended crab fries: they were a blissful way to end my Coachella last Sunday.
Coachella Alcohol / Bars / Beer Gardens: A-
So yes, we sneak in a lot of alcohol because Coachella refuses to let you consume alcohol near any of the stages. Why? I have no fucking clue. That said, when we did pay for alcohol I was pleasantly surprised by the drinks. Firstly, yes they are expensive. Here is a breakdown of the prices we paid for adult beverages at Coachella:
Shitty Heineken: $10
Craft Beer: $12
Well Cocktails: $12
Speciality Cocktails: $12
So yes, the drinks are pricey. However, we mainly ordered cocktails and always found them to be stiff drinks. Maybe we got lucky with bartenders, but I always found my drink surprisingly potent for a music festival. So at least if Coachella is going to charge an arm and a leg for an adult beverage they are going to get you tipsy. We even found the secret Tiki Bar hidden in the festival this year!
Coachella Staff: A
Again, I don't camp so I don't experience any of the complaints with security going through campsites and being dicks. The people/workers I did experience at Coachella were all really friendly and seemed genuinely interested in you having a good time. From bartenders to bus drivers to security at the gates: I experienced nothing but friendly people and had 0 problems with any staff this year. I find this especially impressive during the second weekend of Coachella when it was 107 degrees out and I'm sure I would have been a cranky son of a bitch if I had to stand out in the heat and work all day.
Random Rant: Coachella 2017 Weekend 1 vs. Weekend 2
So after attending both weekends of Coachella I can assure you this is the dumbest annual Coachella debate. There is virtually no difference between the weekends. Both are crowded, both have the same artists and setlists, and there's no rhyme or reason to predicting which will have better surprise guests. Coachella Weekend 2 has the advantage of having the set times further in advance and can plan better. Coachella Weekend 1 actually has grass, which was indeed reduced to dirt for Coachella Weekend 2. I will probably still attend the first weekend of Coachella in the future, but there really is no difference between the two weekends.
Coachella 2017 Overall Grade: A
I joke with my fiancée that we are going to Coachella until we are at least 60. I may need to push that to 70. I love Coachella, and this year was no exception. I thought the music was fantastic, and I had no time completely filling our two Coachella weekends with very few repeats. Everything with the festival was awesome from the people to the food to the music. Coachella remains my favorite weekend of the year and I legitimately cannot wait to do it again next year. Farewell for now old friend, I will see you again soon!