EDC finally made their much publicized announcement today and it was what we all expected - a change of dates. EDC 2018 will be held from May 18th to May 20th, 2018. This moves the event up about a month f...
---
CONFIRMED: Garth Brooks to headline Stagecoach 2018! We agree with his Instagram post, this is about to be the biggest party on the planet and we can't wait!!
---
Sadly our time under the Electric Sky at EDC 2017 has ended. As usual it was amazing and unlike any other music festival in the country. If you missed out on EDC this year and want to make sure you are there next year, or you are just an early pla...
---
Austin City Limits...
---
Bumbershoot has finally released its set times for the 2017 festival, which is just ten days away at this point. You can see the full list of set times below or by visiting Bumbershoot's Official Webpage. True to form, Bumbershoot always releases ...
---
As someone who bought Austin City Limits presale passes all the way back in October last year I am getting giddy now that the festival is finally approaching. Today ACL announced a few changes/improvements for ACL 2017 as well as the festival map....
---
Austin City Limits has released...
---
Firefly has finally a...
---
Get ready to be disappointed ACL 2017 atte...
---
Sadly it's a long time until Outside Lands 2018, but it's never too early to start planning. This article goes over all the things you need to know for planning OSL 2018 - when it is, when tickets go on sale, when the lineup comes out and more. If...
---
It's crazy it is already August and that means Bumbershoot 2017 is just around the corner. Bumbershoot made a couple of big announcements: first the mobile application has been updated and is ready to go for 2017. If you are new to Bumbershoot we ...
---
Osheaga 2017 has come and gone and now it is time to begin planning for Osheaga 2018. If you are new to Osheaga I would first recommend checking out our Osheaga Guides & Articles section – this will get you fully prepped for Osheaga 2018...
---
Lollapalooza 2017 is a wrap, and now it becomes time to begin planning for Lollapalooza 2018. Lolla is one of the few festivals that is an instant sell out, so if you want to be there in 2018 you need to be on top of your game. This article is you...
---
We're in beautiful Chicago for Lollapalooza 2017 and thought we'd keep a running power rankings of our favorite performances from this year. Lollapalooza is a monster with over 160 artists so it's impossible to see everyone, but this is how we'd r...
---
It came late, but better late than never I suppose. Outside Lands has finally posted their full set times for 2017 - check it out here. This is the latest Outside Landss has posted their set times in awhile, most likely due to the fact that Queens...
---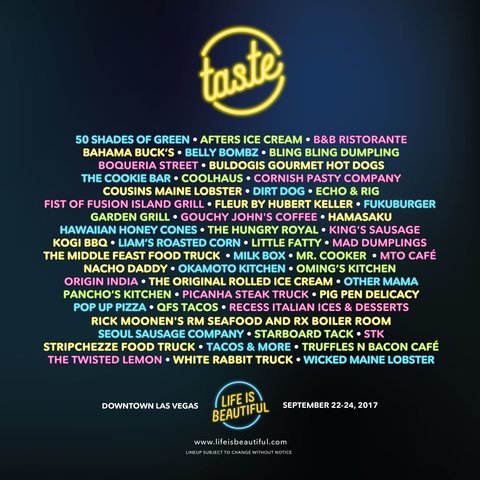 Life Is Beautiful is quickly sneaking up on us now that is the end of September and now they have released their food lineup. If you've never been to Life Is Beautiful I'd say they spend a good amount of effort on making sure you are wel...
---
It's hard to believe but it is almost August and that means Osheaga! Today Osheaga has finally released their set times for the upcoming Montreal music festival. You can see the daily breakdown for each day of Osheaga below. Hopefully your dreams ...
---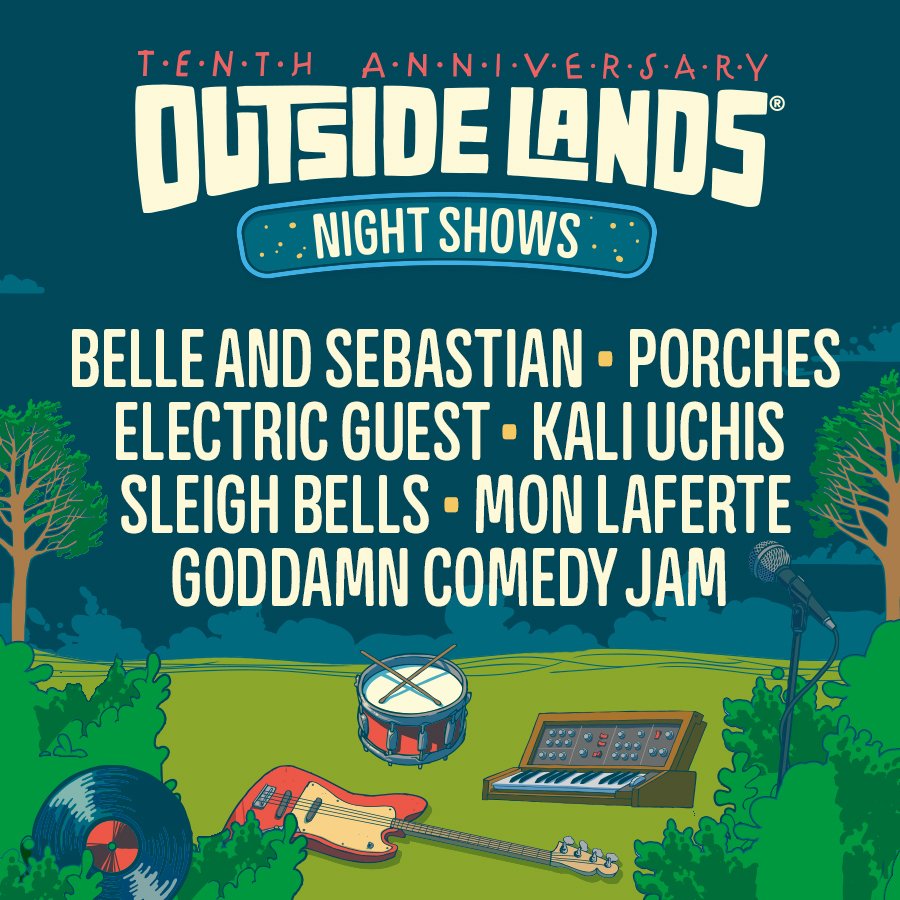 Outside Lands made a couple of big announcements today with the official OSL Night Shows and Barbary lineups. Let's begin with the Outside Lands night shows. The lineup this year will feature Belle and Sebastian (clearly the biggest...
---
Austin City Limits has released their dail schedules for both weekends (see them below). Along with the daily lineups comes the release of single day passes, which will go on sale Friday morning at 10 a.m. CT. You can go here to purchase sing...
---
Kaaboo 2017 is fas...
---