Now that the calendar has turned to January it is officially lineup season! Coachella, Governors Ball and Boston Calling have alreadya announced their 2018 lineups and Shaky Knees is just around the corner. Before they announce their official line...
---
It's always funny to see someone mess up and it results in a lineup leak. A local radio station made the mistake of leaking the top of the Boston Calling 2018 lineup today, which you can see above. Headlining Boston Calling 2018 will be Eminem, ...
---
Governors Ball has announce that thier lineup will be coming tomorrow morning. As usual Goversnor Ball will release their lineup in early...
---

Festival lineup season is here! The granddaddy of all festivals today, Coachella, released their lineup and as usual it's a doozy. As we mentioned last week, the headliners will be The Weeknd, Beyonce and Eminem. Other notable artists on the bil...
---
Lineup season is here! Huzzah! Boston Calling kicked off t...
---
One of our favorite festivals from 2017 has officially announced it will return in 2018. Arroyo Se...
---
Arroyo Seco Weekend 2017 just wrapped up and we had such a great time, we're already planning for Arroyo Seco Weekend 2018. Given the success of Arroyo Seco Weekend in its first year we are fully expecting the festival to return to Pasa...
---
Welcome To Our Firefly 2018 Lineup Extravaganza
The Firefly 2018 lineup will be here before we know it. Here's our full breakdown of the Firefly 2018 lineup: who we predict will headline Firefly 2018, who's already confirmed to be in out based on...
---
---
Ultra has released the first phase of their lineup for the 2018 festival. Notable headliners for the festival include many staples such as Tiesto, Marshmello, Afrojack, The Chainsmokers and more. This is the first of three phases for the Ultra 2...
---
Consequence Of Sound is reporting that the headliners for Coachella 2018 will be Beyonce, Eminem and The Weeknd. God dammit. I will keep my rant short for this, but this would be fairly underwhelming, but not that shocking given the direction...
---
Ultra is tweeting about the impending release of the lineup, which makes us fairly confident we can expect the Ultra Lineup this week. Last year Ultra released their lineup...
---
A lot of people have wondered if the Live Nation Festival Passport would return in 2018. It looks like we now have an answer, thanks to a survey sent out by Live Nation to all passport holders in 2017. I had a Festival Passport in 2017 and receive...
---
We are still quite a ways from the Lollapalooza Chicago, but we can have fun speculating with the Lollapalooza Paris lineup, which just came out yesterday.Headlining the Lollapalooza Paris lineup will be Depeche Mode, Gorillaz, The Killers and T...
---
Bumbershoot has announced their early bird ...
---
Portugal. The Man have started announcing some new shows as of late, and it is making us seem like they are a lock for Coachella. Their most recent show announcement is on April 11th, in Reno, NV. This show is not far from the California border an...
---
---
Lineup season is nearly u...
---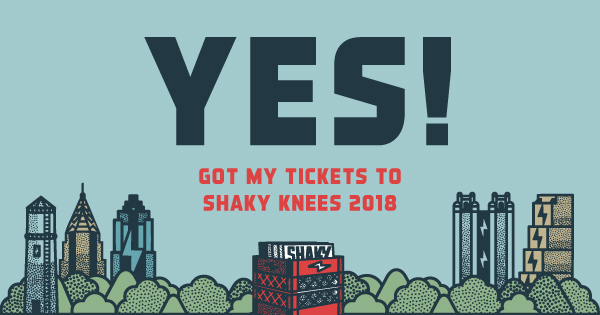 Shaky Knees presale has just launched, so be sure to snag your passes if you are planning to go! This is your first and cheapest chance to get tickets for Shaky Knees next year, so if you are debating going this is the time to get your passes. W...
---
Today in a surprise announcement Governors Ball announced a special, Holiday presale that will occur on 12/12/17 at Noon EST. This will be your first chance to snag passes for Governors Ball 2018, and likely the cheapest. General admission passes ...
---