---
Sad day for ho...
---
Happy day fellow Coachella 2018 attendees! Coachella has begun introducing this years Localchella shows with their announcement of Goldenvoice Presents shows. You can see all of these shows here. New to Coachella and have no idea what I'...
---
Per Coachella's Reddit Page, it looks like Zhu may be one of (or the) big surprise at Coachella's Do Lab for Coachella 2018. The above picture was posted on Zhu's instagram for a brief time before it was taken down. As you see it lists a bunch o...
---
---
Bonnaroo today announced their single day lineups for the upcoming festival in June, which you can see above. Muse will headline Thursday, Eminem on Saturday and The Killers will close down the 2018 Farm on Sunday. Also of note is the fact that ...
---
---
Consider this a public...
---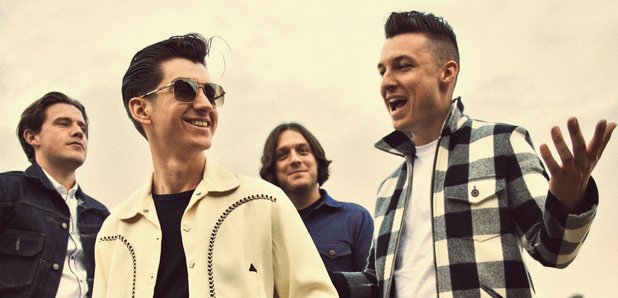 Add this to the growing list of reasons I am excited for Lollapalooza 2018 in Chicago. Jack White already appears extremely likely for Lollapalooza 2018 based on his tour dates, and we can now also add Arcitc Moneys to that list as well. Today t...
---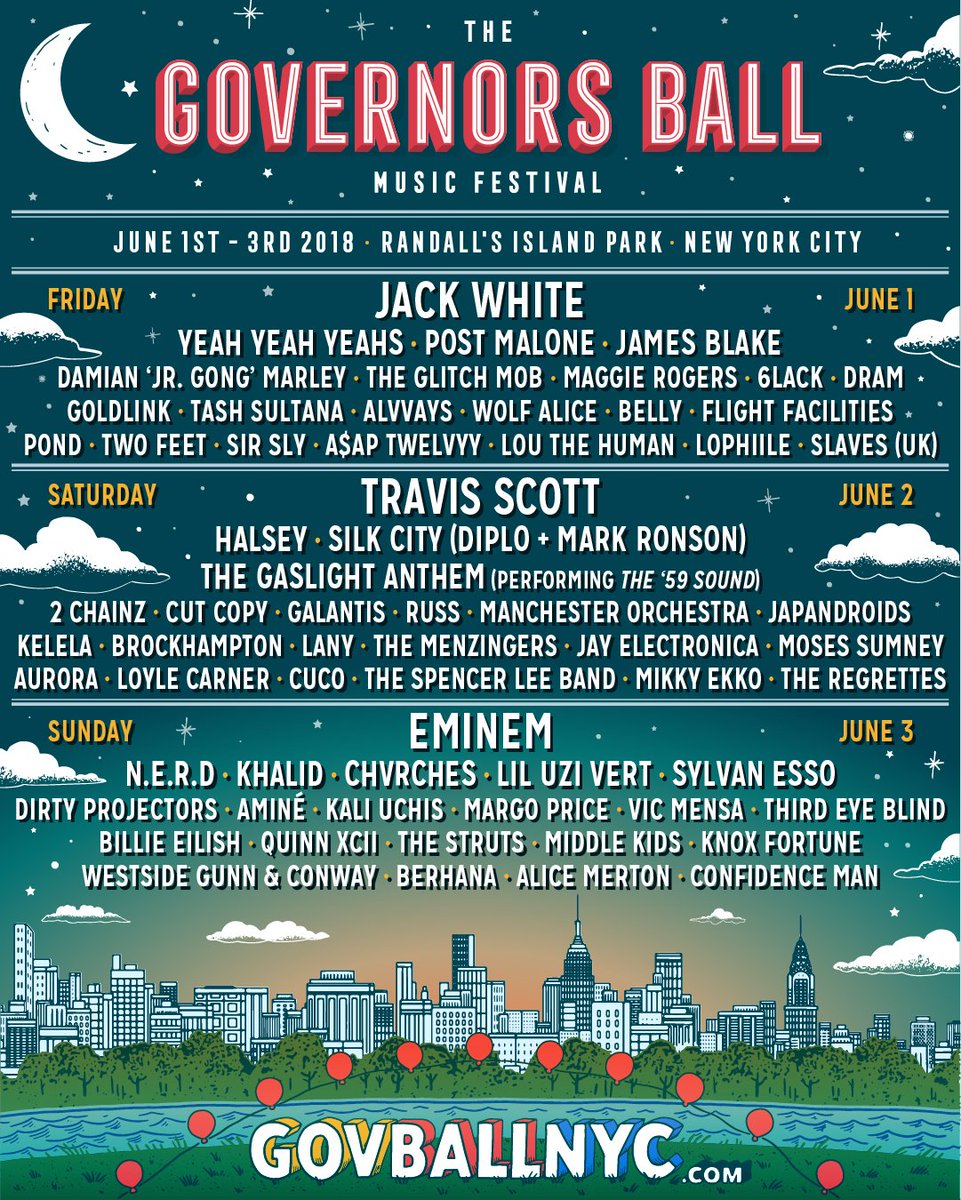 Governors Ball has released their daily lineups and single day tickets. If you can't commit (or afford) to go to all three days of Governors Ball you can now pick which day(s) you will attend. Here is what the prices look like for single day pas...
---
Boston Calling has released it's single day lineup, which can be seen above. The Killers will headline Friday, Jack White on Saturday and Eminem will close out the festival on Sunday. I personally love how Boston Calling split it up with Queens ...
---
A ton of music festivals have already released their lineups for 2018, and overall they have been disappointing. Due to this disappointment we are really looking forward to and hoping from big things from Outside Lands 2018. Thus we are in specu...
---
---
No nothing is confirmed, but we can essentially confirm Jack White is headlining Lollapalooza. Today he announced a massive tour stretching over the summer of 2018 and 40 cities. One conspicuous absence from the North American tour is Chicago, I...
---
Firefly has announced their 2018 lineup. Stop me if you've heard this before but the lineup is topped with Eminem and The Killers. The other two headliners are more interesting with Kendrick Lamar and the return of the Arctic Monkeys. Other nota...
---
God damn the top of that Boston Calling 2018 lineup is good. I know everyone is hating on Eminem right now but that Top 5 is right in my wheelhouse and damn near perfect sans Radiohead. Boston Calling did a great job snagging basically all the g...
---
Planning to attend Shaky Knees in 2018? It's a great festival with consistently great lineups. This article is going to go over all the information you need to plan for Shaky Knees next year. If you want even more Shaky Knees information I highly ...
---
Sadly Bonnaroo has just ended and The Farm is shutdown for the year. However, it's never too early to begin planning for Bonnaroo 2018. Let's go over all the information you need to know for Bonnaroo 2018: when is it, when do tickets go on sale, w...
---
Technically the Boston Calling lineup has been leaked, not released as it officially comes out in an hour but let's just get to the good stuff. Jack White, Eminem and The Killers will be headling Boston Calling 2018. Stop me if you've heard this...
---
Governors Ball 2018 is here and we have a lot of thoughts. I assumed yesterday when Coachella announced their lineup and then Gov Ball immediately said they were announcing the next morning that one of the Coachella headliners was going to ...
---